Derma Turnaround Brightening Cleanser (Professional 500ml)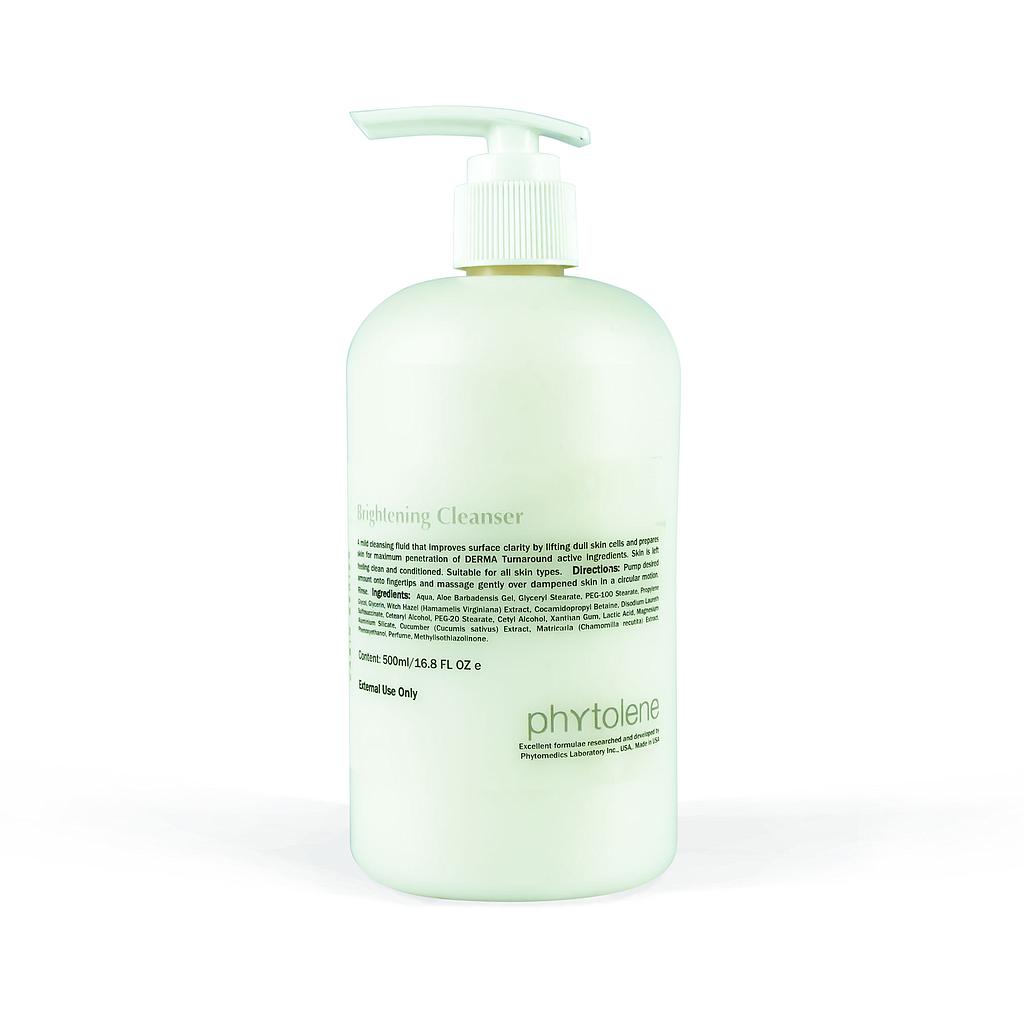 Derma Turnaround Brightening Cleanser (Professional 500ml)
Phytolene Derma Turnaround Brightening Cleanser (Professional 500ml) (This product is designated For Professional Use Only)
Active Ingredients
Organic Lactic Acid gently removes dry and dead skin cells that sit on the skin's epidermis, allowing younger healthier skin cells to resurface.
 
Cucumber and Chamomile soothe and condition skin.


A mild cleansing fluid that improves surface clarity by lifting dull skin cells and prepares skin for maximum penetration of DERMA Turnaround active ingredients. Skin is left feeling clean and conditioned.